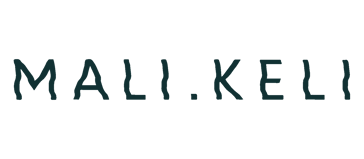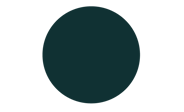 Cyanotype on fabric art object
Sansusī
art residency, Latvia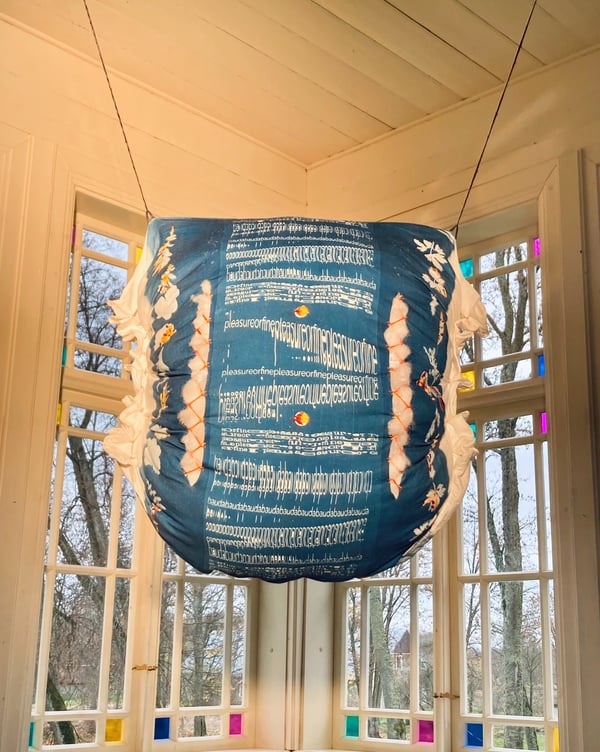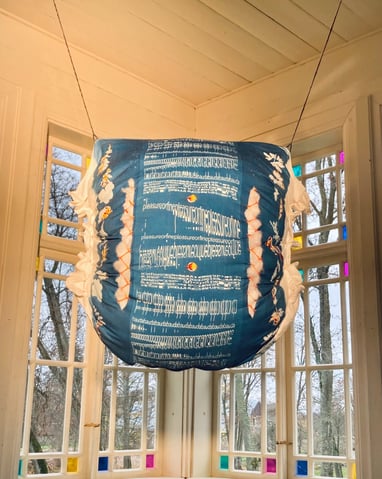 On residency at Sansusī I was working with three community groups of Aknīste: patients from psychiatric hospital, seniors from the social care center and kids from the art school. In my experience leading creative workshops to all of these groups, I attempted to find a unifying element, while observing the different ways of tackling the same creative tasks.

I found one of the ground unifying needs of each group: the need for pleasure and fun. As an illustration, a visual of a pillow came to mind. It is indeed a very mundane everyday object, however, each one of the groups might have a different relationship with it. Initially a symbol of sleep and rest, for the patients and seniors it might be an object of everyday that they might be tired of, whereas for the kids it might be a symbol of pillow fight and late night fairytales.

And that is how the starting point of the art object "Bauda" was found.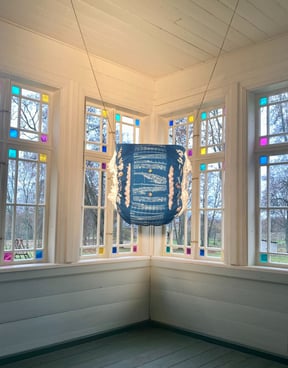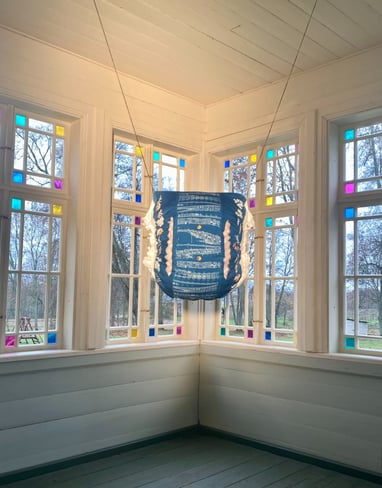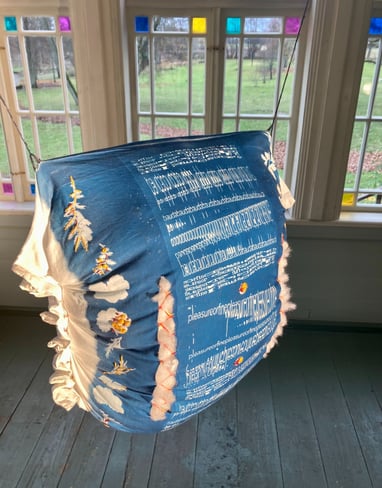 Year: 2022

Materials: reclaimed cotton pillowcase, embroidery thread, pillow stuffing

Techniques: cyanotype, xerography

Location: Akniste / Garsene, Latvia

On show: 10.2022 - 03.2023 at Garsene Castle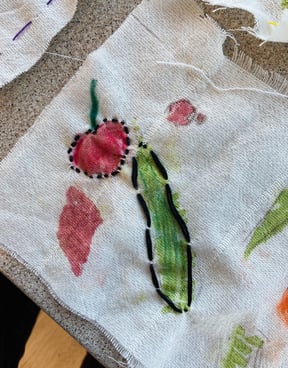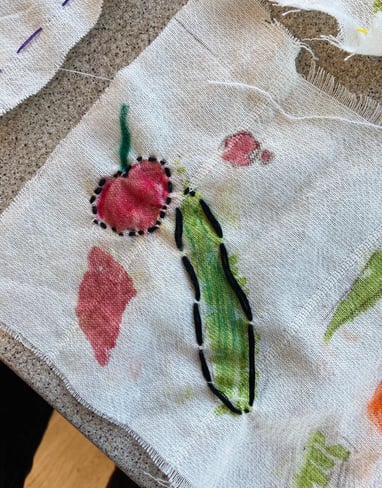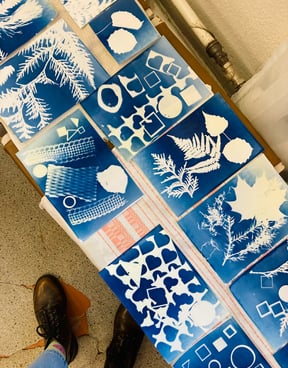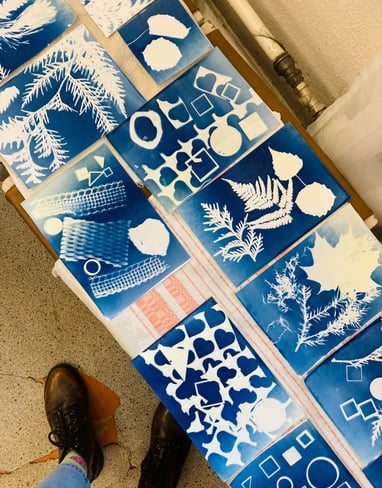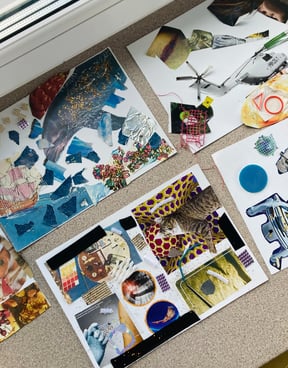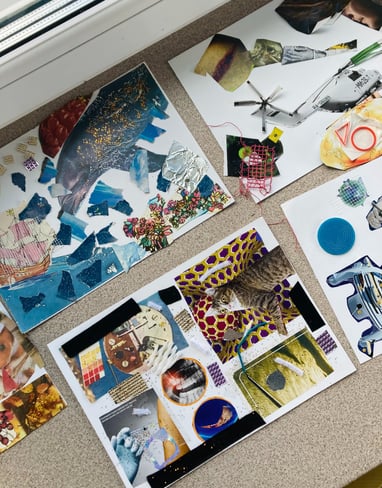 In Latvian "pleasure" is translated as "bauda". Whereas "bauda" in Lithuanian means "a fine". A word "fine" in English could have a double meaning - as in being "okay" or as in getting a ticket for speeding.

This word play of three languages and an experience of three groups with huge age gaps, started raising some philosophical questions: is it a pleasure or a fine to suffer from mental health difficulties and stay in a hospital? Is it a pleasure or a fine to be old? And if it is a fine - what are seniors or patients guilty of?

There are no answers in this piece and really no allusions to the answers. Just a question and a celebration of all the groups in one art object.

Dedicated to my grandma Elena, the owner of the reclaimed pillowcase.
Pieces created by participants
If you're interested in hearing more about the way I work, want to collaborate or purchase a piece, drop a message and I'll contact you as soon as possible.