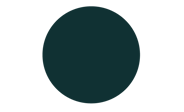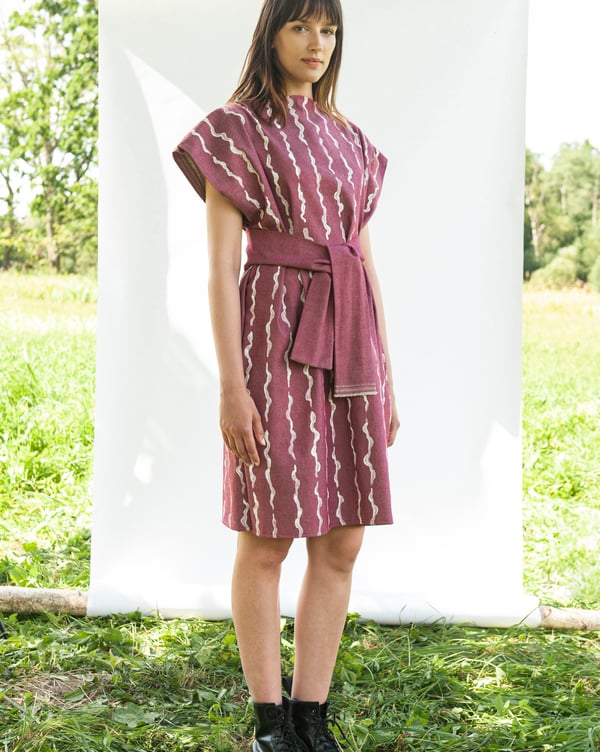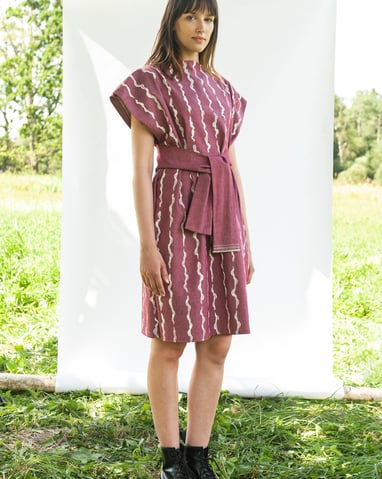 The silhouette of this stretch mark tunic was inspired by the sixties - a true token for generations of queens that gave birth to us and raised us. Hand painted print is also a pure reminder to love our bodies, hold them dear and kiss every mark that made us who we are.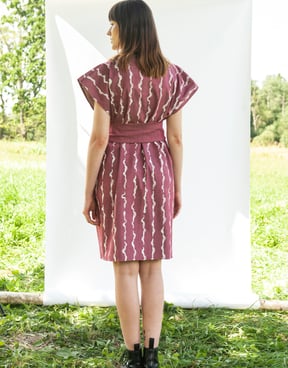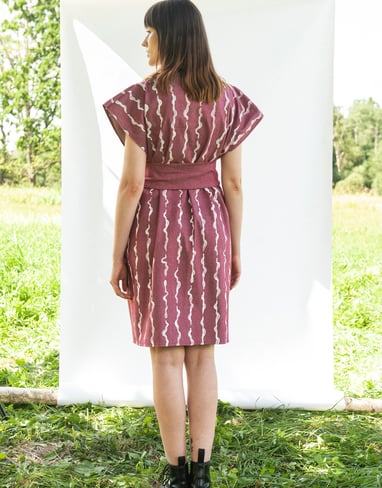 100 % cotton denim

Perfect for sizes XS-XL

Hand painted pattern

Comes with the belt

Production time: 2 weeks

Wash at 30 degrees Celcius,
iron inside out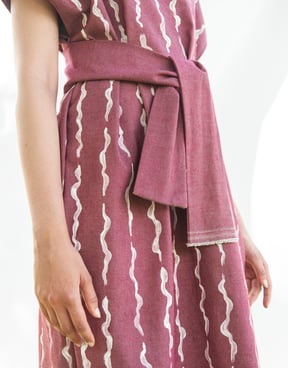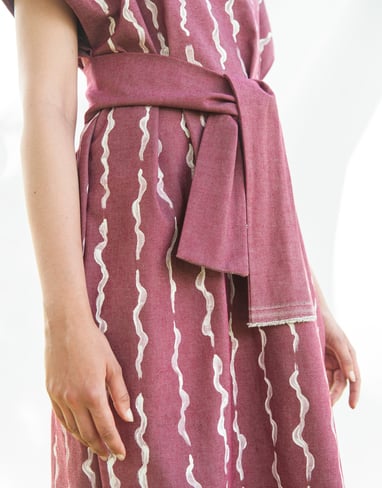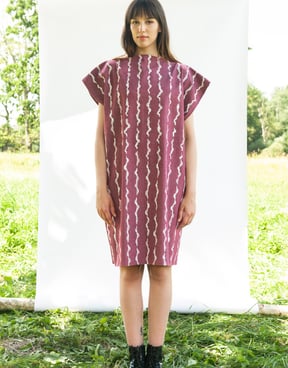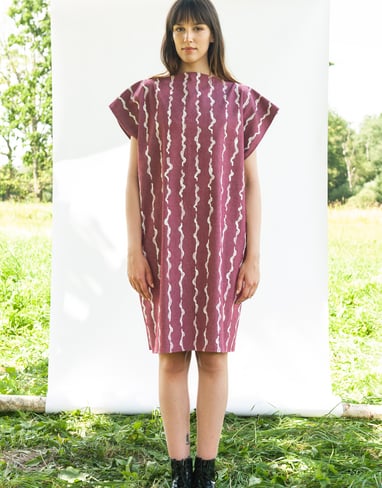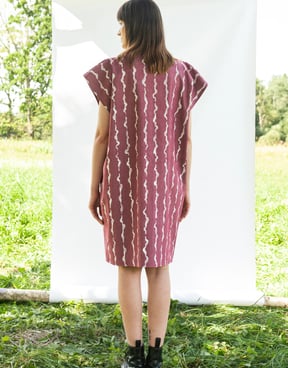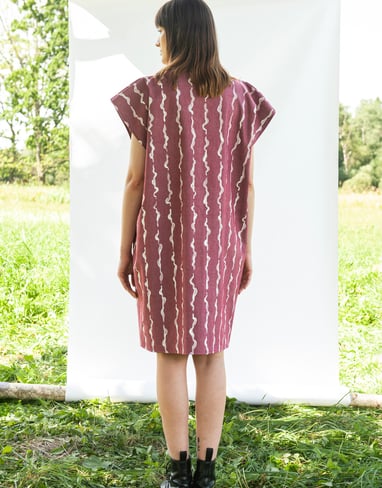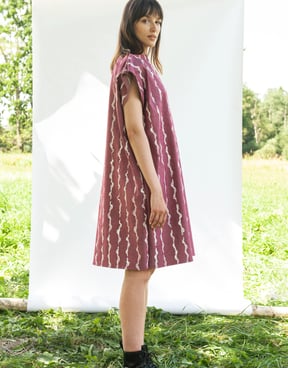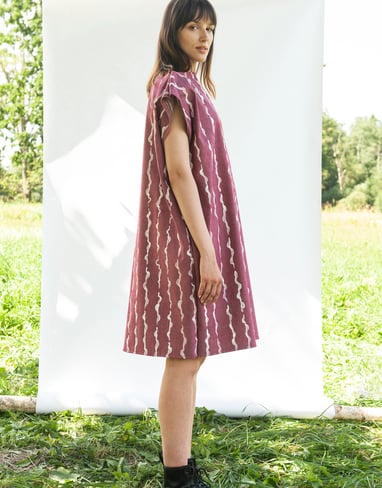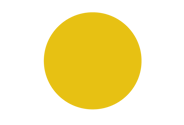 ONE SIZE
This piece is created for sizes in the description. If the size is not suitable for you, drop us a message and we'll discuss what we can do.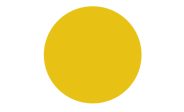 ZERO-WASTE
This piece does not produce any waste compared to the usual garment making process, where a lot of waste goes to the landfills. You can sleep tight at night.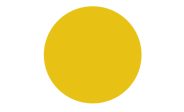 HAND-MADE
The piece is hand-made by our seamstress and the pattern is hand-painted.


If you're interested in hearing more about the way we work, want to collaborate or purchase a piece, drop a message and we'll contact you as soon as possible.