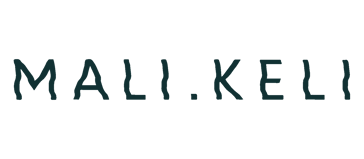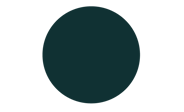 Emotional Message Visualisation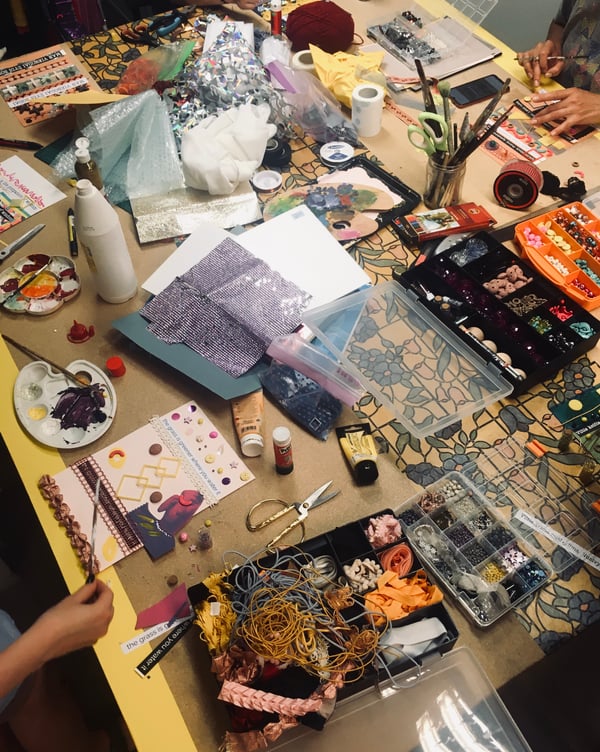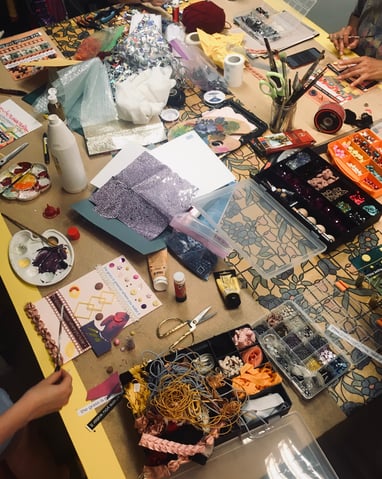 Creative workshop where the participants can create their own xerography prints based on their message that lightens emotional well-being.

First part: a chat in group about the messages brought to the workshop. What does this message make me feel? How did I come up with this message, what lead to me choosing this message?

Second part: collage creation. With all the materials provided - both conventional and not - participants create collages for their messages. Here the participants are encouraged not to focus on the result as it will never end up being the one they imagined. Instead participants are encouraged to focus on purely colour, pattern and material.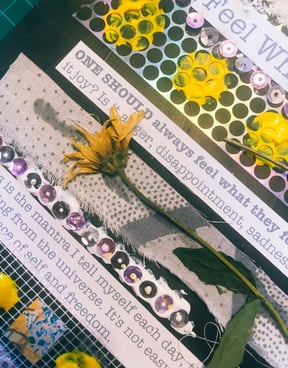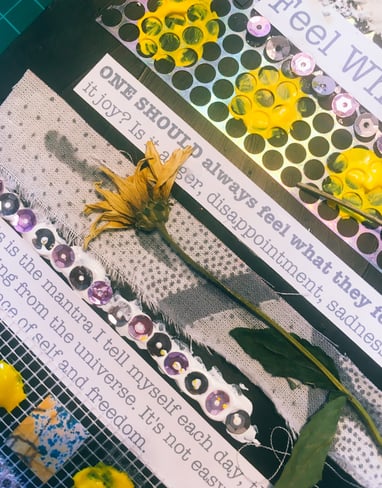 Third part: reflection. Coming back to the group we discuss, what one takes away from the workshop; how it made one feel.

After the workshop, Ieva gathers the collages and push them to the finish line creating xerography prints. All of the participants are presented with 3 print versions created from their collages and they can pick one that will be printed in A3 size using soya based inks on recycled paper.

The whole process of this workshop is based on Ieva's own process of print creation that helps to achieve lightness as well as to create.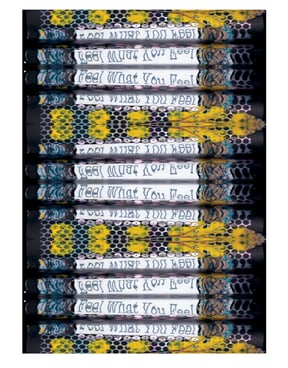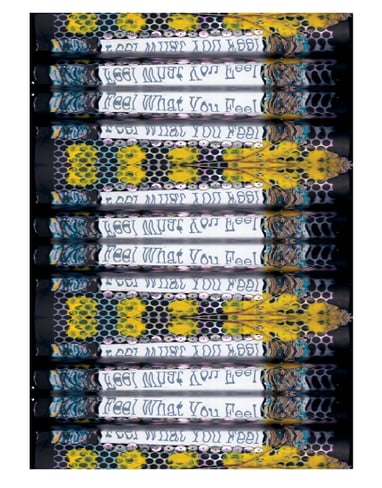 Barbora's thoughts after the workshop:
"The point is not only the creative side, but the whole process - the communication of the message to myself and the group, the deep feeling, being and visualisation.
"I am not alone" was born from the helplessness
at work. Sometimes I feel better when I talk to the colleagues about the frustration there. As I say,
"I am not alone in this sh***". Don't get me wrong,
I Iove being a doctor, but this workshop helped me
to feel all of the feelings that come with this job".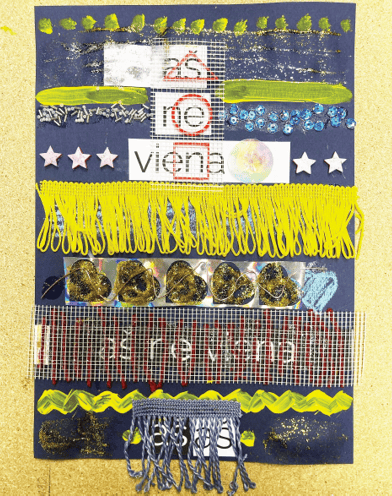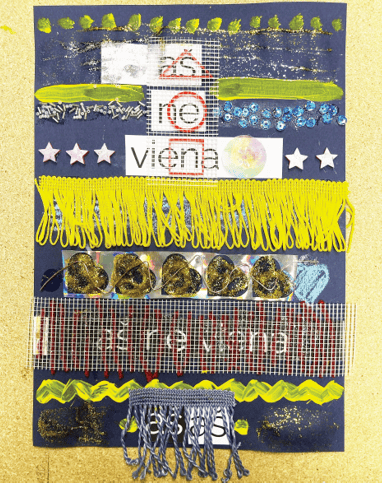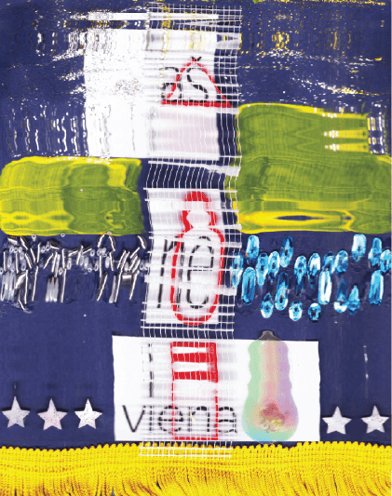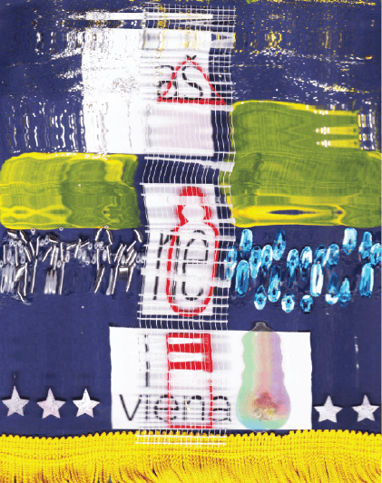 If you're interested in hearing more about the way I work, want to collaborate or purchase a piece, drop a message and I'll contact you as soon as possible.