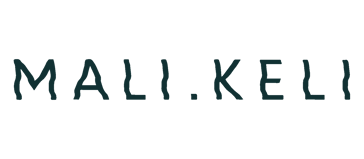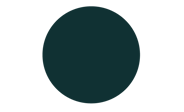 Circular economy / sustainability project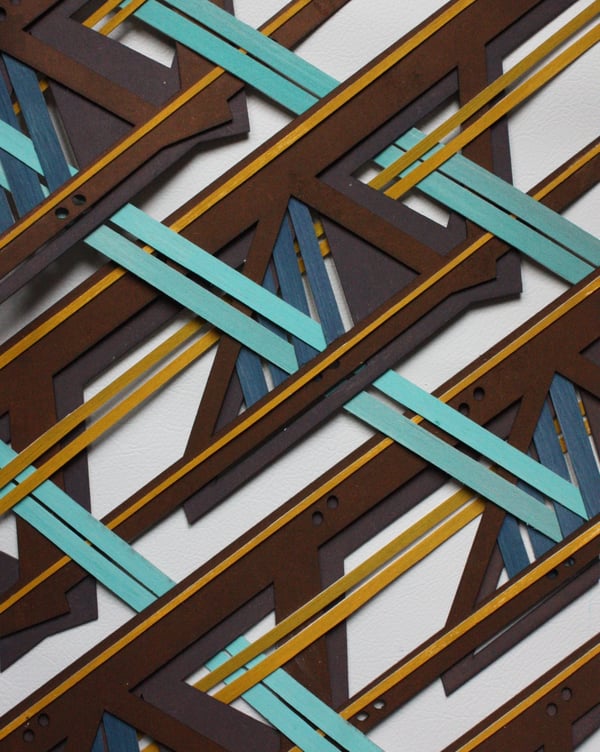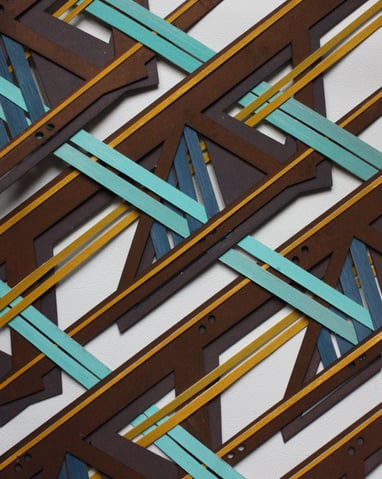 Lithuanian seaside with bits of it being part of the UNESCO World Heritage Centre seemed analogous to a sustainable concept. It is natural, colourful and it has its history related to environment preservation solutions.

The primary inspiration for the project was taken from weathervanes, created in the 19th century in the Curonian Lagoon. At the time, fish were close to extinction and locals invented these wooden signs that were put on ships in order to control the fishing. Every weathervane had certain symbols. Secondary inspiration was colourful fishermen houses of the Curonian Lagoon and holiday houses in other villages.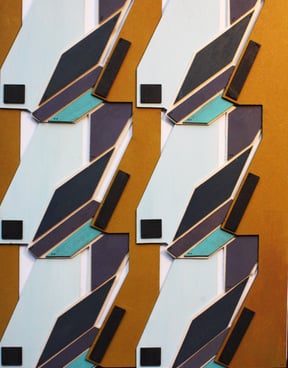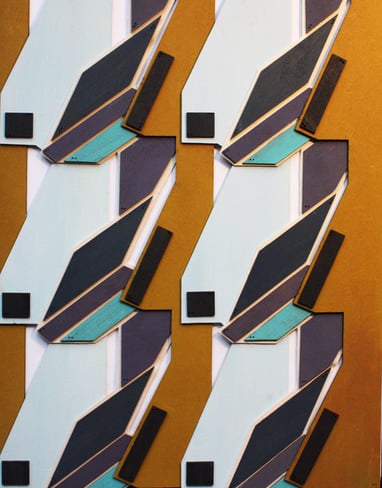 Weathervanes and houses were mainly produced out of wood; therefore, balsa wood and mdf were chosen. Balsa is highly sustainable and fast growing wood, while mdf is recycled wood. All wood was laser-cut
or cut by hand and hand painted to get the precise but archaic look for the work. As a secondary material collected and donated vinyl was used to get a softer touch. Colour inspiration was taken from the seaside houses.
In order to fulfill a circular economy cycle,
5 year warranty comes with each window shutter; and a possibility to use a service of recreating a particular design into the new one without extra cost or extra materials; or repainting in different colours.
Thus, proloning the life of this sustainable product.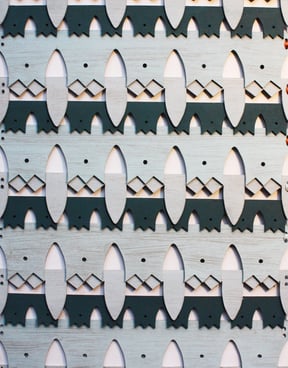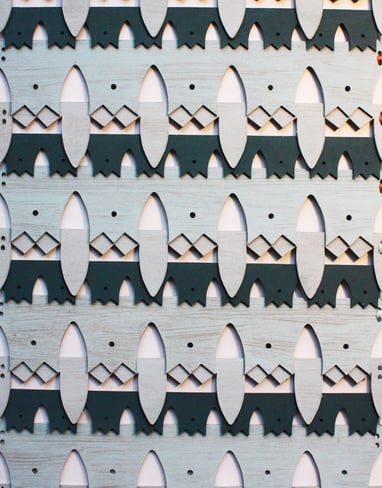 Year: 2016

Materials: balsa wood, mdf, collected and donated vinyl, thread, acrylic paint, glue.

Techniques: laser-cutting, hand cutting, hand embroidery

Use: window shutters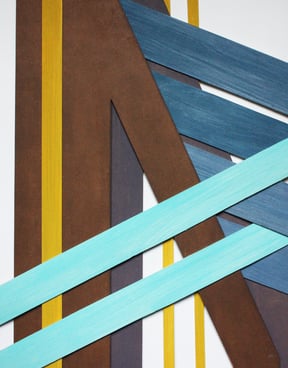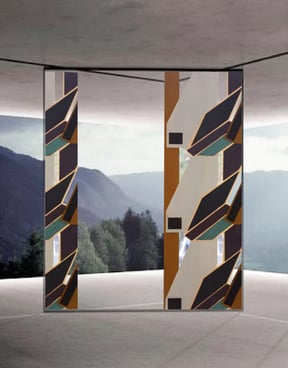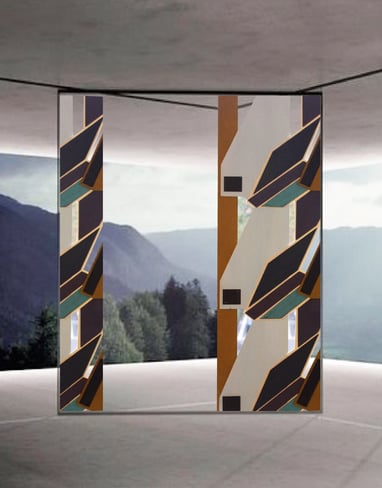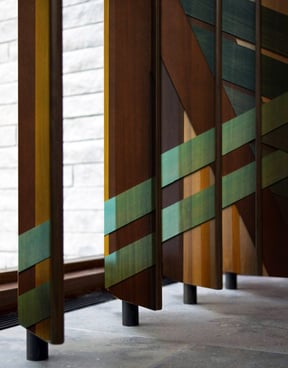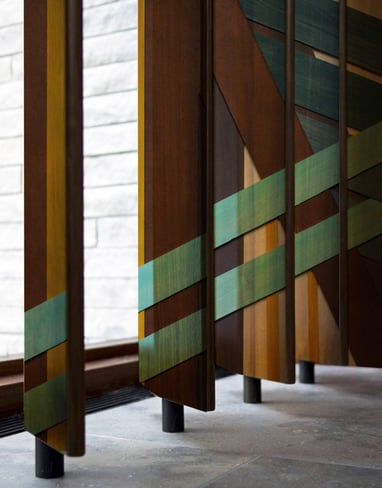 If you're interested in hearing more about the way I work, want to collaborate or purchase a piece, drop a message and I'll contact you as soon as possible.